Each week there are approximately 50 people in our congregation who receive visits, phone calls, meals and prayers.
Our dedicated team of pastoral carers, under the sensitive wisdom of Sarie Raleigh, take responsibility for Christ's command to love one another (Matthew 22).
Whether one has faced bereavement, surgery, illness, financial challenges, a move or unemployment, or any other personal difficulty the Pastoral Care Group ensure that these folk receive the attention and care that they need. From hospital visits to lifts to a friendly chat over the phone, or a prayer in person.
These servant-hearted carers will indeed receive the accolade of Christ in terms of Matthew 25:35-36:
For I was hungry and you gave me something to eat, I was thirsty and you gave me something to drink, I was a stranger and you invited me in, I needed clothes and you clothed me, I was sick and you looked after me, I was in prison and you came to visit me.' (NIV)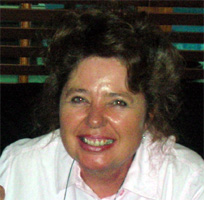 Sarie may be contacted at sarie.raleigh@gmail.com